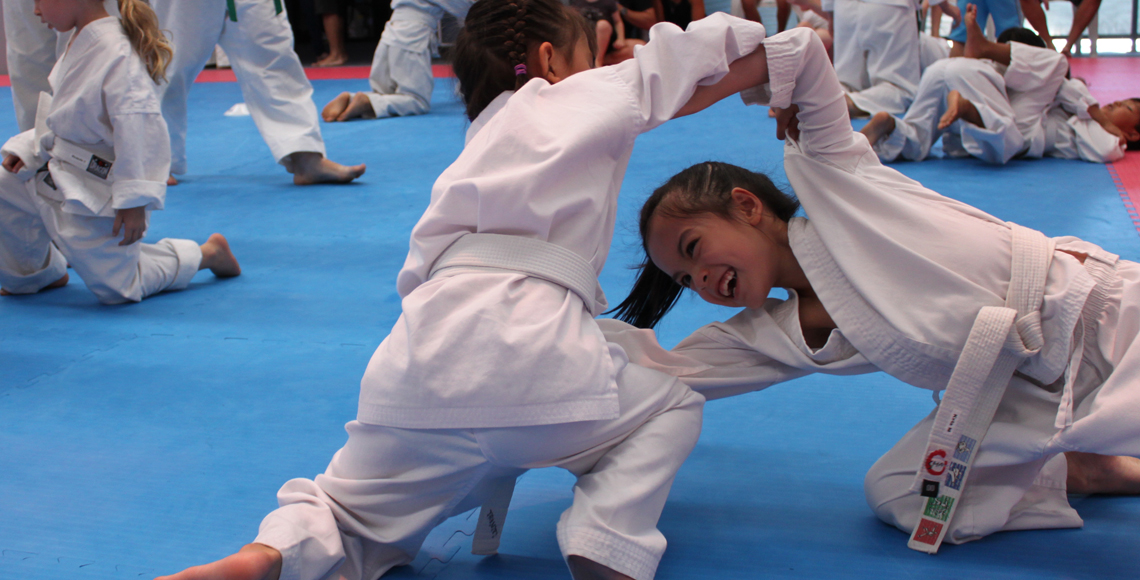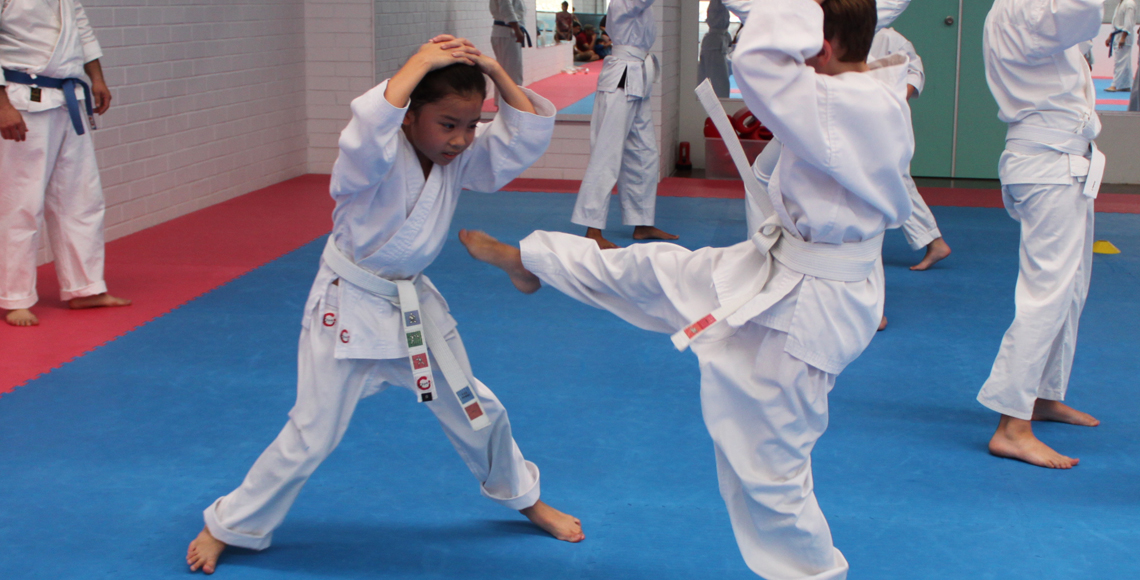 Child Classes
The Perth Martial Arts Academy Child Martial Arts Program is the ideal way to advance your child's physical, mental and social development, and improve their general well-being and happiness. Not only will your child's co-ordination, fitness, and flexibility improve so too will their concentration, awareness, discipline, respect, courtesy, confidence, perseverance, resilience, listening skills, creativity, problem solving, morals, ethics, values, and ability to apply principles of team-work. On top of this, they will have the opportunity to make many new friends. These skills will positively contribute to their lives, at school, at home, and whatever they do. Furthermore, as evident by the feedback we receive from parents, parent-child relationships also improve.
Perth Martial Arts Academy focuses on teaching the defensive principles of kid's Jiu-jitsu, kid's Karate and kid's Self-Defence in a safe, fun, friendly, yet disciplined environment. Although the martial arts concepts we teach fall into classes of both traditional and modern, our curriculum is geared towards traditional values and getting the best out of the children in the safest and most supportive way possible. Naturally, training is modified according to age and capability and skill sets are developed over whatever time-frame is necessary. Belts and promotions are awarded on merit and children are encouraged to look beyond accolades, awards, and winning competitions to being the best they can be whilst helping others along the way. Perth kids Martial Arts training is held on Tuesday and Thursday afternoons, and Saturday mornings, ages range from 5 – 12 years. More classes to start soon. Please contact us for further information or to discuss your individual requirements.
Safety is foremost in our minds
Perth Martial Arts Academy instructs children in multiple, but highly modified, methods of martial arts to ensure they have a cross-section of martial arts, self-defence, and coordination skills minus the problems sometimes associated with cross-training. We do not teach Children what is commonly accepted in the community as MMA (Mixed Martial Arts), nor do we advocate the MMA culture to children. Irrespective of what other martial art schools say or do, we are firm in our belief that MMA is an adult sport and it should remain so.
in contrast to many MMA methods, Perth Martial Arts Academy teaches an effective, well thought out, and safety oriented combined martial art curriculum. Until the pre-requisites are met in our system – children are old enough, they have gained enough experience, they have the required mental and physical maturity, and the safety of the techniques practiced can be assured – we do not allow children to do chokes, joint-locks, striking to the head, or other practices that could cause short term or potential long term injury.
Concussion in child sports and brain developmental issues is a big concern in our community. Unlike some martial sports, where children may be taught to spar in the same way adults do with gloves and headgear, Perth Martial Arts Academy takes substantial steps to ensure children minimise head contact and train in the safest way possible whilst they are growing. After all, there is no substantial proof that headgear completely reduces secondary head trauma from repeated blows to the head, even when there is a lower impact when headgear and gloves are worn. Secondary insult to the brain occurs when the brain is bounced backward and forward enough to cause brain irritation, bruising, swelling, herniation and/or bleeding.
Children are potentially more susceptible as their brains are still developing. In the same vein, they shouldn't drink alcohol whilst in this phase as it has been shown to cause brain damage. In addition, we avoid joint locks on young children that could potentially harm bone growth and damage joints later in life. Unfortunately, there is not enough research into the effects of adult martial art training practices on young children and, until such time as commonly encountered martial art methods are proven to be safe for children, Perth Martial Arts Academy will continue to modify martial arts training methods to suit children and ensure their safe development and longevity in martial arts and life.
Our instructors have years of coaching experience, and a wealth of knowledge in health, fitness, human movement and medical conditions. Working with children clearance, government accreditation, and a minimum Applied/Senior First Aid qualifications is mandatory for our instructors. Many of our instructors work in allied medical, health, and well-being sectors. We also have a high instructor to student ratio, so your child will be well looked after.
Read some of our many testimonials and you will get an understanding how our training methods have improved the lives of countless children over the years. We are proud of the children in our class and we appreciate the responsibility and commit to helping your child be the best person they can be.