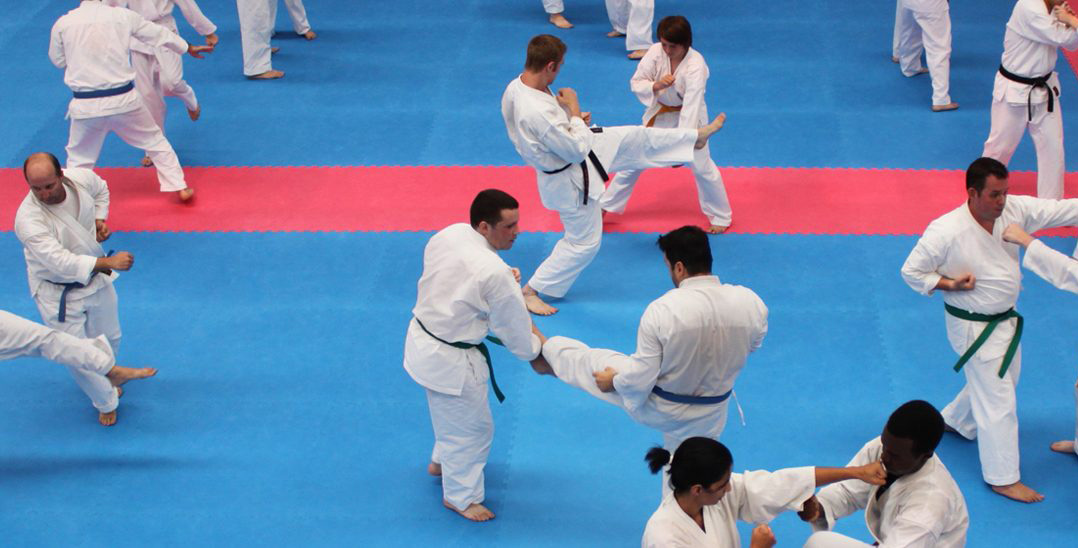 Martial Arts
Perth martial arts training is a fun and complete system of self defence, functional fitness, strength & conditioning, & personal development for men, women, & children of all ages & sizes. Perth Martial Arts Academy has an excellent track record in safety, combat effectiveness, and results in combat sports, and our instructors are well equipped to help you reach your goals.
To assist people searching for the particular 'art for them', and to help prospective students discern between the types of combat methods we offer, we have categorised the huge variety of martial arts and self defence practised at the academy into main classes headings like – Striking Arts Classes, Grappling Arts Classes, Wrestling Arts Classes, Self Defence Classes, Weapons Arts Classes, Child Classes, etc. You can follow these links from the home page or click on Classes page.
We understand it can be a tough choice trying to pick a martial art or self defence system to practice. Quite often prospective students will contact us and be uncertain as to what the difference is between the likes of Muay Thai, Karate, Kick Boxing, Tae Kwon Do, etc. To make it more clear, as we do all methods, rather than use the foreign names and explain each art individually, we have opted for classing them into the 'main principle' types of training. Furthermore, the possible combinations – singularly and in combination with others. Although their may be some overlap, we hope this will help the beginner and new students to make an informed decision.
Although not compulsory in anyway, our instructors encourage students to train in a variety of different methods offered at the school to help students better understand how to deal with any challenges as they present. It is important to add, we don't simply mix martial arts together and hope for the best – we take a logical, fully integrated, and complete approach to combining the training methods to ensure safety, greater skill, awareness, and enhanced learning for all of our students.
We offer a tried and tested beginner martial arts and self defence introduction program is second to none and suitable for anyone – all you need is willingness to learn and we will take you every step of the way. In addition, we offer intermediate and advanced martial arts practitioner training in complex, challenging, and highly rewarding traditional martial arts systems. We do it all at Perth Martial Arts Academy. Call in and see us today or call and chat to one of our friendly team. See our testimonials, it could be one of the best decisions you make. We look forward to seeing you soon.
Martial Arts vs Mixed Martial Arts (MMA)
The term Martial Art is used to represent a very broad classification of combat methods historically focused on self defence and personal development. However, nowadays, the term is used often to simply denote 'Martial Sport' – combat methods diluted to where two individuals can compete for an outcome with the risk of serious injury reduced – like MMA, which is a combination of many martial sports.
When searching for a martial arts facility to train it is important to consider injuries can and do occur in some combat sport gyms where improper and sometimes inappropriate training methods are too early utilised and students compete in challenging and dangerous events way before they are ready. This type of premature competition does not happen at Perth Martial Arts Academy as your safety is paramount to us and no student is allowed to progress without appropriate and adequate training and experience. The safety and well-being of you, your training partners, and the instructors is always foremost in our minds.
Those wishing to participate in MMA (Mixed Martial Arts) training and MMA competition, if so inclined, will need to cross-train in various programs offered at our school before they can participate in such events. It is important to note full-contact sparring and Competition is NOT compulsory at Perth Martial Arts to grade in our martial arts systems or to learn self defence. Such is the quality of our instruction, students can readily progress and develop by focusing on perfecting principles alone. There are many pathways to personal improvement and we can show you how to bring out your best no matter which path you choose. Chat to our instructors and we'll advise you how.