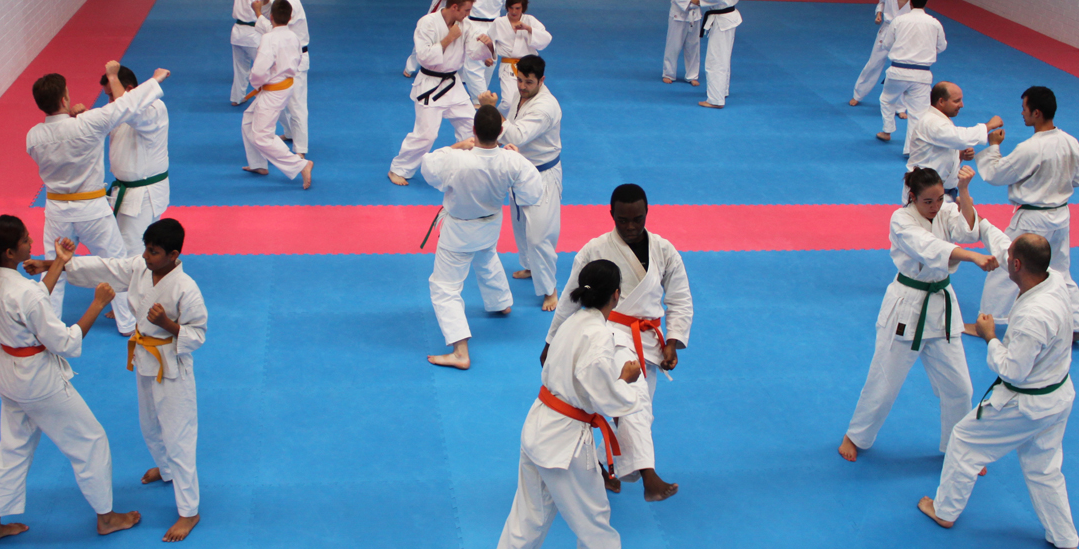 Welcome to Perth Martial Arts Academy
Perth Martial Arts Academy is a private school offering first class martial arts and self-defence training. Tuition at Perth Martial Arts Academy extends to various martial arts, black belt training programs, practical self-defence, fitness, strength and conditioning, and personal training and development. We offer a solid foundation in self-defence and an in-depth study of all aspects of martial arts. The academy instructors are highly qualified, experienced, and conduct themselves with the highest degree of personal and professional integrity. Perth Martial Arts Academy is dedicated to ensuring a a safe and positive training environment, cultivating the mind and body of each of our students, and contributing to the broader Western Australian community in whatever way possible.
We are so much more than just your average gym or sporting club – where you are often left unassisted, motivation will quickly subside, and learning can be haphazard at best. Perth Martial Arts Academy offers a complete and systematic approach to improving people's lives and we will work tirelessly to assist you to be your very best, no matter what your goals are. Our programs are safe, methodical, achievable, challenging and great fun. Age, gender, and fitness level are no barriers to our training and beginners are always welcome. In fact, Perth Martial Arts Beginner's Martial Art Course is specifically designed for those just starting out and unsure what they would like to do.
Our dojo is only 8 minutes from the Perth CBD. Our facilities are first class, clean, and functional, and the classes are kept to a manageable size to ensure the quality of our training. The associations we belong to are all not-for-profit and funds raised go towards our facility management and furthering our training programs for the benefit of our students.
The martial arts offered at Perth Martial Arts Academy are registered State Sporting Associations as recognised by the Department of Sport & Recreation Western Australia (DSR), the Combat Sports Commission of WA and the Australian Sports Commission.
No matter if your desire is to simply shed a few kilos, tone-up and get stronger, learn a new skill, be able to defend yourself, challenge yourself, become more disciplined, get involved with great bunch of people, or take your thinking and motivation to another level, Perth Martial Arts Academy will be able to offer you all this and so much more. We look forward to your call.